Listen, I was willing to put it all behind me … the entire four-year-long grift and deadly disaster that has been the Trump presidency. I just wanted Donald Trump gone.
While some debated whether or not Biden's DOJ should pursue criminal charges against Trump, against his administration, and against his family, I realized that I no longer much cared one way or the other. After four long years of feeling nothing but hatred, disgust and rage for Trump, for his wretched offspring, for his sycophantic enablers, and for his ignorant, brainwashed, racist followers, I was exhausted. I had allowed them all to sap more than their fair share of my energy, and I was willing to give them not one more ounce of it. I just wanted to put this awful chapter in American history behind me, welcome the new beginning that the Biden/Harris Administration represents, and embrace a return to a world in which the president of the United States is not 100% batshit crazy, racist, cruel, incompetent, and a clear-and-present danger to everyone on the planet.
As far as I was concerned, Trump and his entire cult could go spend the rest of their sad lives crying "No fair!" at the clouds while he bilked them out of more money with whatever new scam he could devise. Good riddance.
All of that changed on Wednesday.

Had Trump accepted defeat … had the Republicans entrusted with serving as a check on him when he refused to do so done their jobs … and had his cult members dealt with their loss in some way other than committing one of the most egregious acts of sedition in American history, I'd have been happy to turn the page and move on.
Instead, Trump brazenly lied about his loss, Republican lawmakers who knew better amplified those dangerous lies, and members of his cult believed those lies … so much so that, when he invited them to descend upon our nation's capital on the day that the United States Congress was tasked with certifying Joe Biden's and Kamala Harris's victory, they came. And when he appeared on stage before them, wound them up with more lies and conspiracy theories and false grievances, and then specifically instructed them to march on the Capitol Building — and sweetened the pot with the additional dangerous lie that he would join them — they went.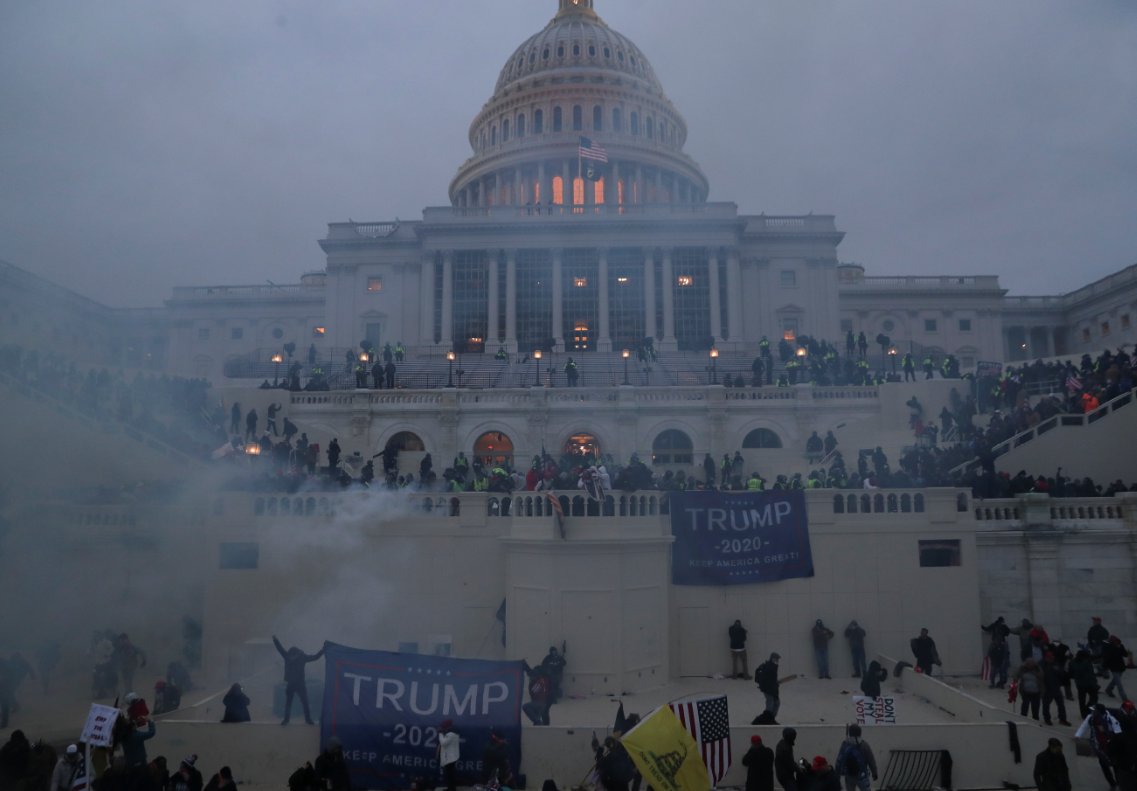 And now five people are dead, including a Capitol Police officer who was defending his post against an angry mob that the president of the United States had purposely whipped into a violent frenzy, and the entire world — to include our enemies abroad — have seen how surprisingly easy it is to overrun the cradle of American democracy.
Equally egregious as the attack on our government by crazed insurrectionists who stormed the Capitol with the intention of doing violence to those inside … is the attack on democracy that Republican lawmakers insisted on continuing in the immediate wake of a deadly insurrection that they themselves helped incite.
Seditious scum operating among the general population is one thing; seditious scum holding power within the United States Congress itself is quite another.
And so now there must be a reckoning … for all of them: Trump, his Republican accomplices, and the animals who defiled our Capitol Building with seemingly no fear of reprisal or repercussion because they believed that both the color of their skin and the wishes of their seditious president made righteous their inexcusable actions.
If we let them get away with this, then they, or others like them, will do it again.
Trump must be impeached (and thereby prevented from ever again holding office), the seditious Republican lawmakers who chose to help him in his attempt to overthrow the election results must be expelled from Congress, and every single one of the animals who stormed the Capitol Building must be identified, arrested, prosecuted, and sentenced to the maximum penalty allowable by law.
Much of this country's population has been desensitized by the chaos of the past four years, but we can not become so desensitized that we fail to recognize what just happened: Donald Trump, the Republican lawmakers who sided with him, and the people who stormed the Capitol Building on his behalf literally attempted to overturn a presidential election and overthrow the United States government. The fact that they failed does not mean they are not now required to pay the price for trying. To let them get away with it will only encourage them, or others like them, to try again … and if, that next time, they are led by a Machiavellian genius with a plan instead of an aimless, moronic, narcissistic game-show host who fails at everything he does, they may just succeed.
This can not stand. There must be a reckoning. Justice must be done. The future of our democracy depends on it.