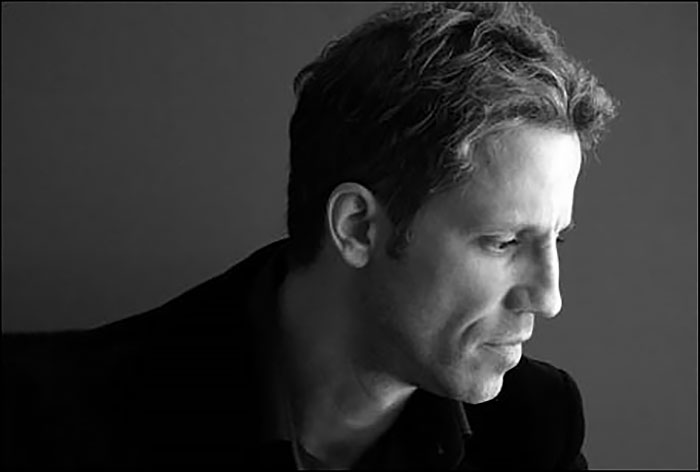 Originally published on July 18, 2001, at Ticketmaster's LiveDaily.com
Almost two years after his short-lived gig as the third frontman for Van Halen ended, Gary Cherone has reemerged with his new quintet, Tribe of Judah. And while the pairing of Cherone and Van Halen was deemed a mismatch by many fans and critics alike, the singer's new project seems to be a perfect fit for his theatrical stage persona and eclectic musical tastes.
On Monday night (7/16), the group performed an intimate show for a sold-out crowd at the Boston-area House of Blues, the latest in a handful of club performances that it has given in recent weeks while finishing work on its first album. The show was intense, with the band — which also includes former Extreme members Pat Badger (bass) and Mike Mangini (drums), along with newcomers Leo Mellace (guitar) and Steve Ferlazzo (keys/synths) — tearing through an hour-long set comprised almost entirely of originals.
Despite its pedigree, the group sounds surprisingly dissimilar to Extreme. Much of the new material bears a distinct industrial flair — courtesy of Ferlazzo — and a darker, more cynical vibe.
Explaining the sonic difference between Extreme and Tribe of Judah, Cherone said, "I think [Tribe is] a lot more moodier and groovier. … Extreme was front-lighted. I think Tribe of Judah is back-lighted. It's more about the mood that we're setting. I think that the worst thing that I could've done was gotten with another trio, another guitar band. I did that for 15 years."
That 15 years was mostly made up of a successful 12-year run with Extreme, a band whose four studio releases sold over 10 million copies worldwide. In addition to Cherone, Badger and Mangini — who replaced original drummer Paul Geary (Geary now manages Godsmack and helps manage Tribe of Judah) — Extreme also featured guitar virtuoso Nuno Bettencourt, whose Eddie Van Halen-esque playing style often prompted critics to compare Extreme to Van Halen the band.
Ironically, soon after Extreme disbanded in 1996, Cherone was pegged as Sammy Hagar's replacement in Van Halen.
"I remember the day that I auditioned," Cherone recalled, "and not in a million years did I think that I'd be in Van Halen. So every day was like, 'OK, I'm sure this is gonna end today.' And the days turned into the years."
Trying to fill a spot originally vacated by David Lee Roth and then by Hagar, however, proved to be almost as much of a curse as it was a boon, with many fans and critics lashing out against the group's choice of a new singer.
"I never had a problem with Van Halen as far as just the four of us [band members]," Cherone said of his three-year stint in the group. "We went in there, we created, we wrote songs and that was it. But I always knew that, every time I stepped on stage, I didn't have to do anything [wrong] for people to hate me.
"I loved the VH experience," he continued. "They were awesome, and most of the fans were good, but some of the fans got in my head … but that's part of their loyalty to their heroes. I understood that completely."
Van Halen only completed one album with Cherone, 1998's "Van Halen 3." The release was a highly experimental effort that marked Van Halen's biggest departure from a catalog of mostly straight-ahead rock, and was not well received.
"It was a risk," said Cherone of the new direction that he and the band took, "but it was 'Damned if you do, damned if you don't.' If the record had sounded totally like Van Halen anyway, then [the fans and critics] would have killed me for trying to be Dave or Sammy."
The group toured behind "Van Halen 3," and had begun work on a follow-up, but Cherone and Van Halen ultimately parted ways in November of 1999.
"Part of me knew that, no matter what I did with Van Halen, it never would be my band … and it never was my band." The singer went on to say that it just wasn't feasible for the group to attempt to create a whole new identity for itself with him at the helm.
"At that point in their career, they weren't about to embark on a new career," he said.
Despite the backlash, Cherone has no regrets about his time with the rock legends.
"I wouldn't trade it for the world. I wouldn't trade the experience. I made good friends, and I definitely grew as a singer. Eddie made me a better singer in the studio."
His Van Halen experience behind him, Cherone is happy to be breaking new ground with his old Extreme bandmates.
"With Van Halen, we became friends, but it was a friendship out of a work relationship, which is different," he said. "There's nothing wrong with that. I love those guys. But with this band, with Pat and Mike, I'm obviously with brothers."
Cherone's comfort level was evident at Tribe of Judah's Monday night show, where the energetic and athletic singer danced, writhed, thrashed and leapt all over the small stage. At one point, he rode a crew member's shoulders through the crowd while singing Extreme's "There Is No God."
The latter track was one of only two Extreme numbers included in the group's set, both of which were taken from Extreme's final, 1995 release, "Waiting for the Punchline." Extreme's darkest and most cynical album, "Punchline" houses material that is a better fit for Tribe of Judah than earlier fare, Cherone said.
"When we were putting together the set list, Pat goes, 'What do you want to do? Want to do 'Rest in Peace' [from 1992's "III Sides to Every Story]?" I go, 'Don't go further back than 'Punchline,'" the singer said with a chuckle.
Absent from the group's set was any Van Halen material. One Cherone-era Van Halen song had been included during its previous club dates.
"We're at the point where we're just gonna trade up," the singer said of the set list. "We were doing [the Van Halen track] 'Without You,' which wasn't Judah[-like], but I wanted to tip my hat to VH, and it did its job. A lot of people got a kick out of it."
The group has also performed the "Van Halen 3" track "Once," and may include another of the album's songs at future performances, Cherone revealed.
"We might be doing 'From Afar,'" he said. "It sounds, to me, like a Tribe of Judah track."
Monday night's absence of Van Halen fare didn't faze the crowd, however. In fact, many fans sang right along to tracks found on Tribe of Judah's recently released 5-song CD sampler. The EP — which showcases several of the group's heavier, industrial-tinged works — is currently available solely at the band's shows and via its official website. Distribution of a full-length is in the works.
The band is now completing work on the final track for its first album, and Cherone said that he hopes to have the collection in stores by year's end. Meanwhile, the singer is enjoying the process of writing, recording and performing with the new group.
"I've been here before, but it's exciting all over again," he said. "I'm ecstatic. I haven't played in clubs for a long time, and I love it. I don't care where I play. It feels so good. There'll be plenty of time to play the sheds [and other large venues]."
After his stint living in the shadow of Van Halen's history, Cherone has clearly found a more comfortable home with Tribe of Judah.
"I knew I'd get here someday, and it is where I belong," he said. "Tribe's it for me, brother."