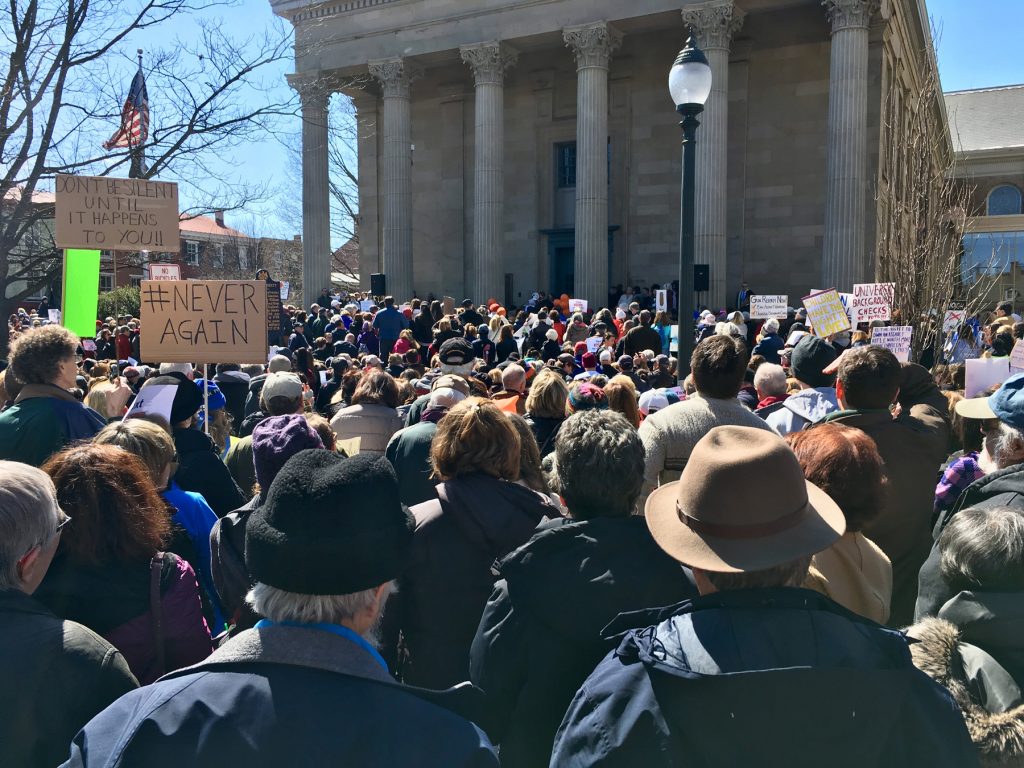 A year ago last November, America got a wake-up call. Last month, many of us proved we're still awake by turning out in droves to show our support for the survivors of the Stoneman Douglas High School massacre, and for the strides those brave teenagers are making in the push for commonsense gun-control laws.
A year ago last November, my family and I were not likely to spend a Saturday afternoon hoisting signs at a massive protest with other like-minded Americans who've realized that politics and government are not spectator sports.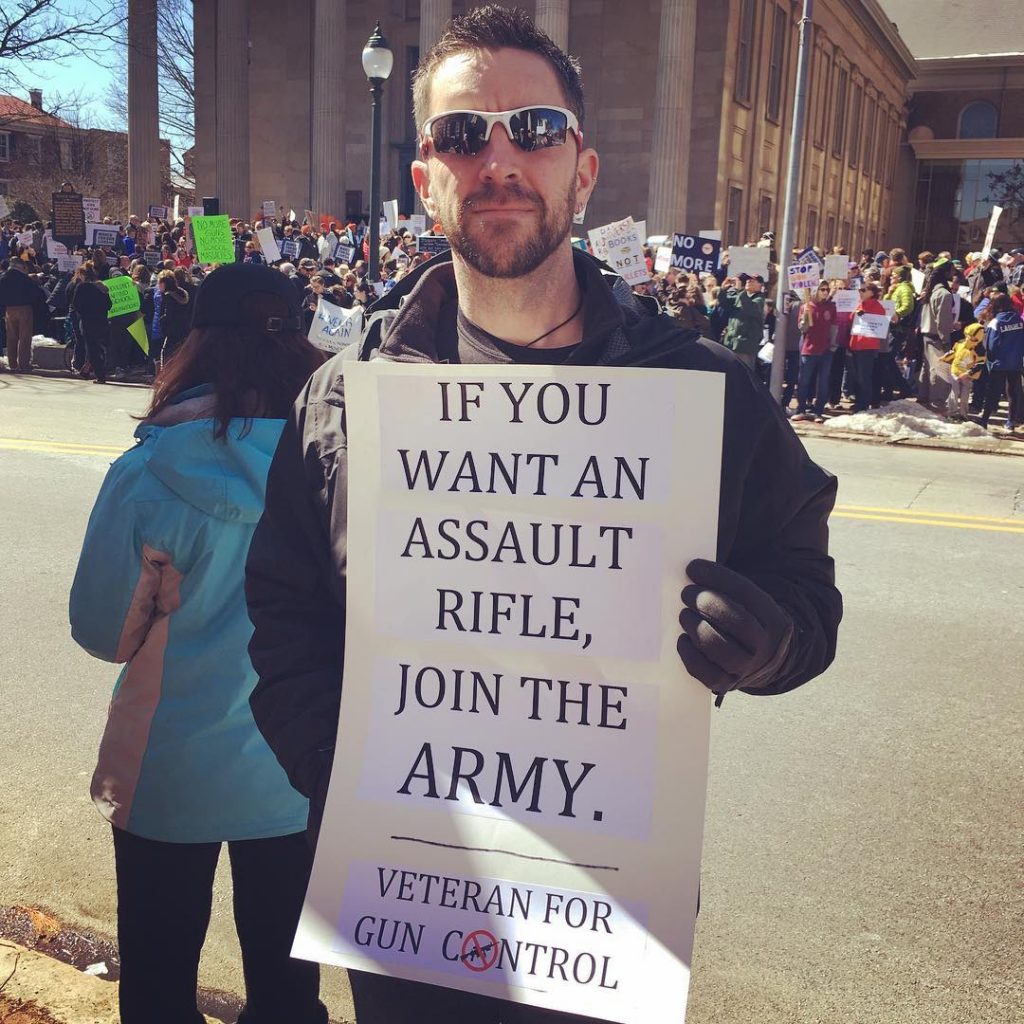 (A brief aside: That picture of me and my sign went viral thanks to people who appreciated my statement, which brought it to the attention of a number of other people who did not. Many of those in the latter group felt that their personal interpretation of the phrase "assault rifle" somehow negated my position on civilian access to such weapons. Their reliable and pointless use of semantics to distract from the issue at hand prompted me to offer up the following response:
Dear Gun Nuts Crying In My Mentions:

The poster board wasn't big enough for me to include "and by 'assault rifle,' I don't mean 'fully-automatic'; I mean 'military-style rifle designed specifically for KILLING PEOPLE IN COMBAT, to which no civilian should have access.'" https://t.co/obfnV3Bxc2

— Jon Zal (@OfficialJonZal) March 25, 2018
Some of my detractors also pointed out that the "AR" in "AR-15" does not stand for "assault rifle," which was silly of them, because, as a veteran who often handled such weapons, I obviously know that—duh—it stands for "Army rifle.")
Here's a brief video I recorded during the rally. Please give it a look. It's only 13 seconds long; I just panned around real quick to capture the size and energy of the crowd.
Impressive, right? But, hey, that's what you would expect in Philadelphia, a city known as the Birthplace of America.
Except, here's the thing: I didn't shoot that video in Philadelphia; I shot it in the quaint, little, suburban borough of West Chester, Pennsylvania, population roughly 19,000. Go watch it again; I'll wait.
I expected a good turnout. I did not, however, expect a sea of people to flood the street holding signs aloft and loudly chanting at multiple times throughout the event "Vote them out! Vote them out! Vote them out!"
Speaking of which: A year ago last November, I could not have told you the name of the Republican incumbent who currently represents my congressional district. (It's Ryan Costello.) Fifteen months later, I attended a private fundraiser for Chrissy Houlahan, a highly accomplished Air Force veteran who, at the time, was Costello's Democratic challenger.
The reason I said "at the time was Costello's Democratic challenger" is that, in the immediate wake of the March for Our Lives rally in his home district, Representative Costello (R-PA-6) announced that he will not be running for reelection. (According to the website FiveThirtyEight, Costello has voted in line with Trump's position 94% of the time, so … bye.)
Costello is not alone; so far, three-dozen Republican U.S. House members have announced that they are fleeing a sinking GOP ship that is expected to capsize under the force of the blue wave headed its way this fall.
It's easy to get bogged down in, overwhelmed by, and generally depressed from the daily onslaught of chaos, corruption, embarrassment and horror that is the Trump presidency. That's why it was so encouraging to be reminded at both the rally and the fundraiser I attended last month that we, the concerned citizens who want to take a responsible and reasonable approach to things like gun control and healthcare and immigration and income inequality and criminal-justice reform, are still paying attention. This isn't a fad or a fluke or a statistical anomaly; this is the inevitable and necessary response of patriotic Americans to the attempted dismantling of our democracy and the blatant undermining of the values and beliefs upon which our country is built. We're righteously angry and motivated and organized and outspoken and involved … and we're going to fix this mess.
November can't get here fast enough.
Vote them out.