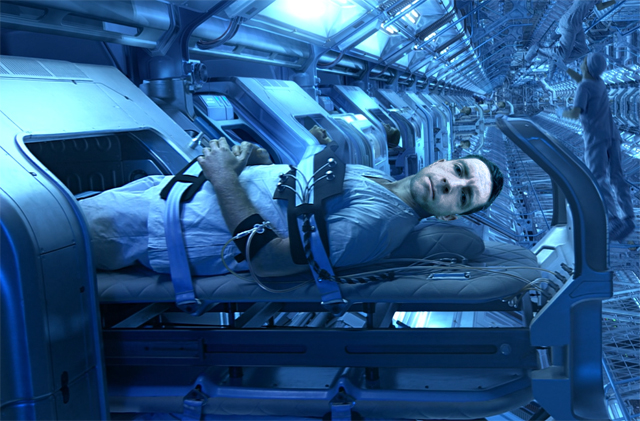 Well, the holidays are over, boys and girls, and you know what that means: Time for me to slide into my cryogenic sleep chamber and get all kinds of unconscious for the next few months!

Listen, I can handle the fall. I don't like it … but I can handle it. In fact, if we could go from summer to fall and then right back to summer again, I'd be all smiles when fall showed up. Based on the current arrangement, however, fall is just nature's equivalent of a used-car dealer pulling a shitty bait-and-switch routine.
"You're looking for Summer? Well, we're all out of those, but lemme show you something that I think you're really gonna love. Step right this way and feast your eyes on … FALL! Isn't she a beauty? Yessiree, my friend: Fall is just like summer … only BETTER! Look at that beautiful foliage! So colorful! And that weather! So mild and dry!
"What's that? Dark at 4 o'clock in the afternoon? Well, yes, this model does feature a one-hour time change, but that doesn't happen for a while, and plus— Say what? You heard that all the pretty leaves fall off the trees, leaving behind the most depressingly desolate landscape you've ever seen? OK, technically, yes, that's true, but— Plummeting temperatures? Well, granted things do cool down a bit, but— WAIT! NO! DON'T OPEN THE TRUNK!"
BLAM!!!!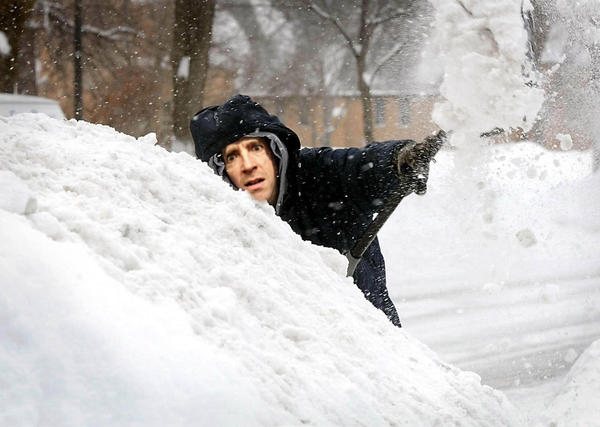 Yeah, like that.
Now, as much as I despise the transition from fall to winter, I'm fairly adept at convincing myself that the November and December climate change is just part of a holiday-season set piece … and, taken in that context, I'm OK with it. In fact, I had the most delightful holiday season of my life this year, and when the first snowflakes of this winter began to fall on Christmas Eve, I was totally down with the magic of the moment.
It's January 8th. The magic's gone, my dude.
There are few things more bleak and dreary than early January. As soon as the decorations are stowed in the attic and the Christmas tree has been relegated to the trash heap, I'm ready to suck down a propofol shake and slip into a five-month coma.
Unfortunately, my propofol connections have all dried up and the cryogenic sleep chamber I've been working on hasn't quite gelled … so it looks like I'm going to have to do what I did last year … which is to drag my ass out of bed before sunup and torture myself work out like a lunatic in the hopes that the endorphin rush will keep me from curling up in the fetal position until June.
So, you know … I have that to look forward to.
Hey, do any of you have a Caribbean mansion I can borrow for a few months?